Dyno Results in from the Big Block Barra Build
Big Block Barra results are in and we are stroked....I mean stoked :-)
Remember folks, this is a "comparison" between the 4.0L and the 4.2L at the same boost levels. It's not about just another Barra making 950 rwhp.
To make this a true comparison we have tried to keep every other constant the same. The 4.0L engine was removed from the FG and every bolt-on was removed and installed onto the 4.2L bottom end. We used the same head with TBRE cams, turbo, exhaust manifold, waste gate, injectors, plenum, oil pump, dump pipe, exhaust, transmission (TH400), converter, Eboost2, ECU ( Factory ) , same dyno and operator, same rear tyres, same fuel system and fuel (pump E85) , and coincidentally similar ridiculously hot days (i.e 37 degrees C) . Everything we could possibly keep the same we did.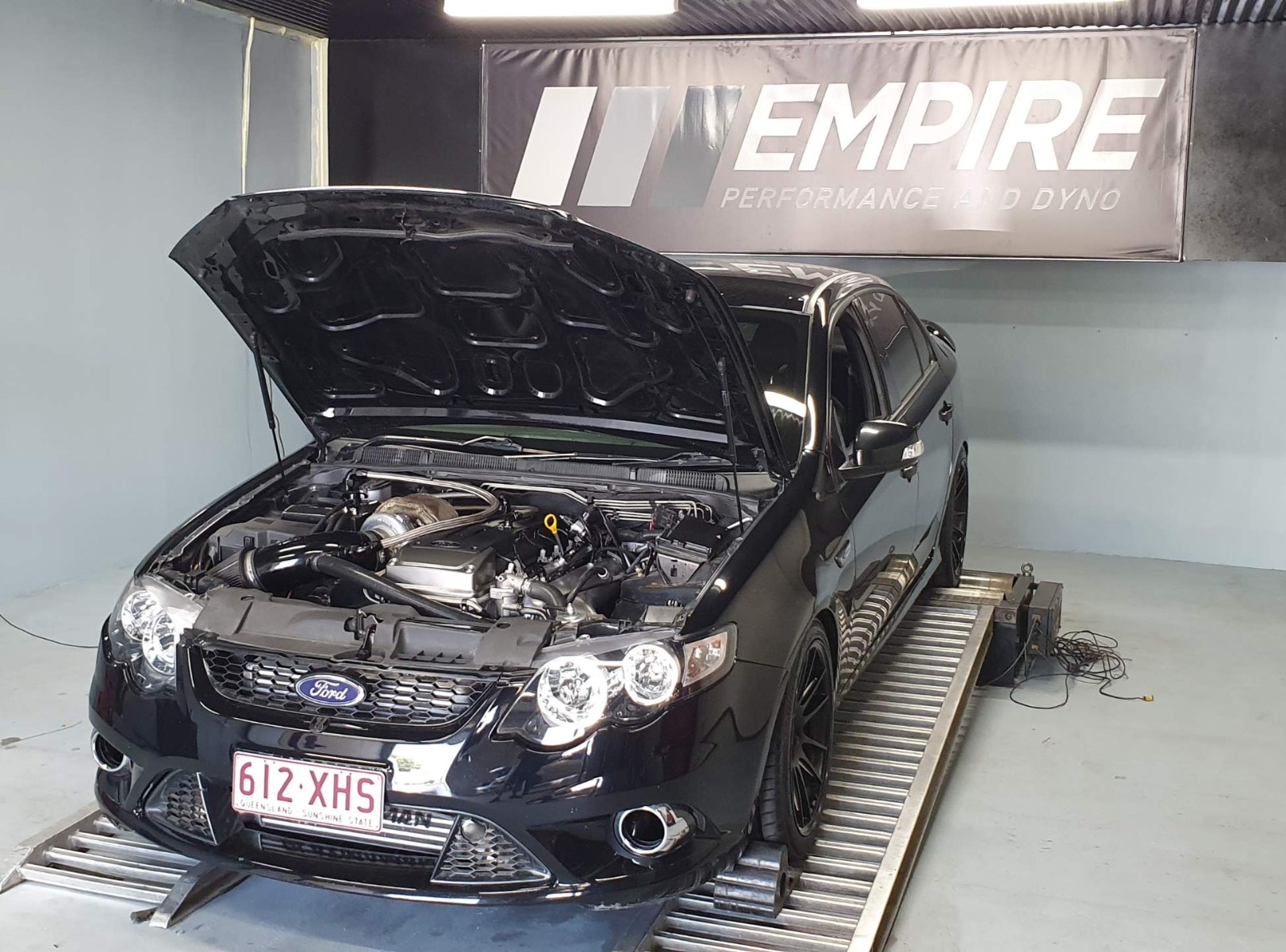 The results speak for themselves: Check out the comparison of the two engines at 18 psi and 28 psi below:
Green is the 4.0L and Red is the 4.2L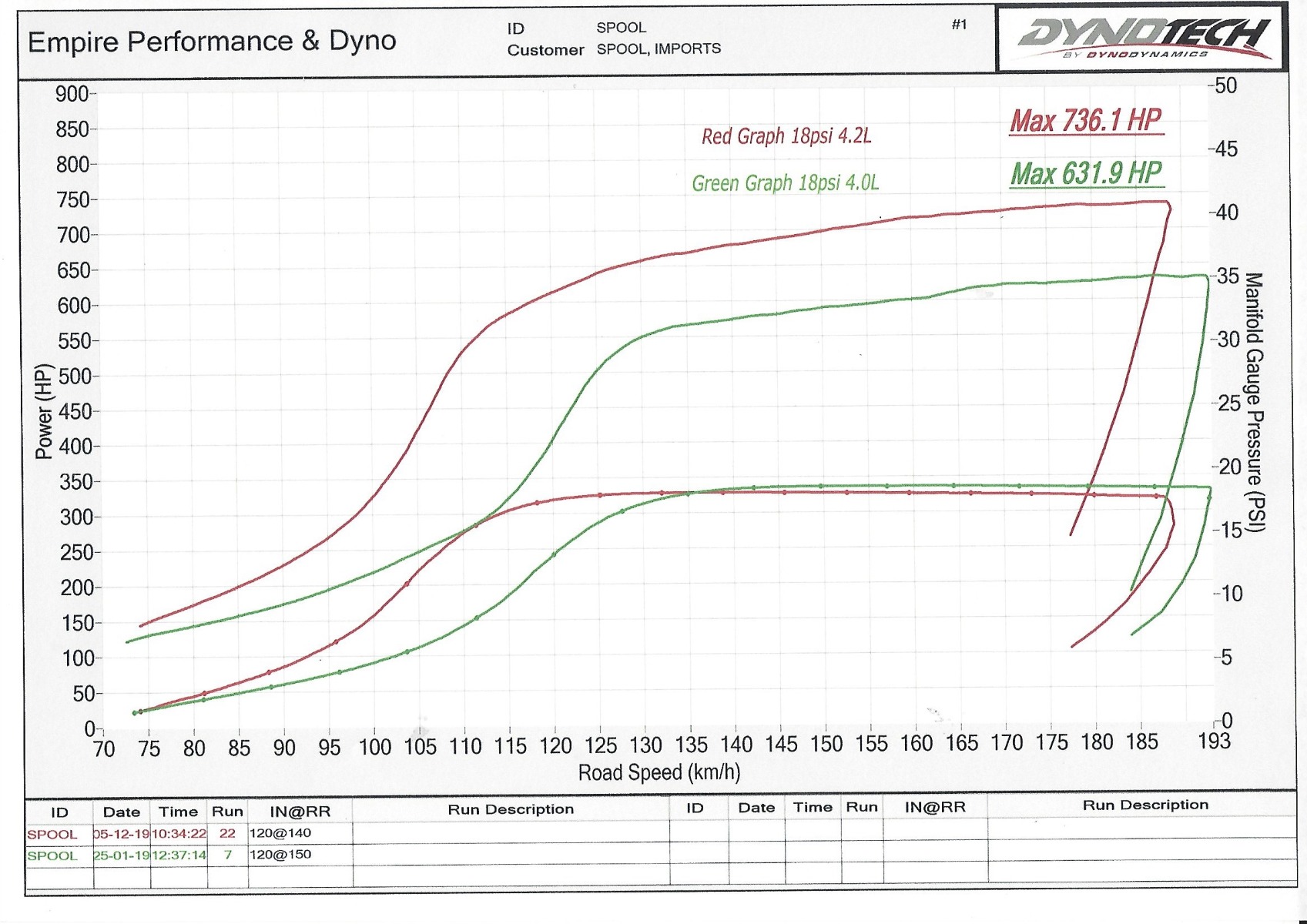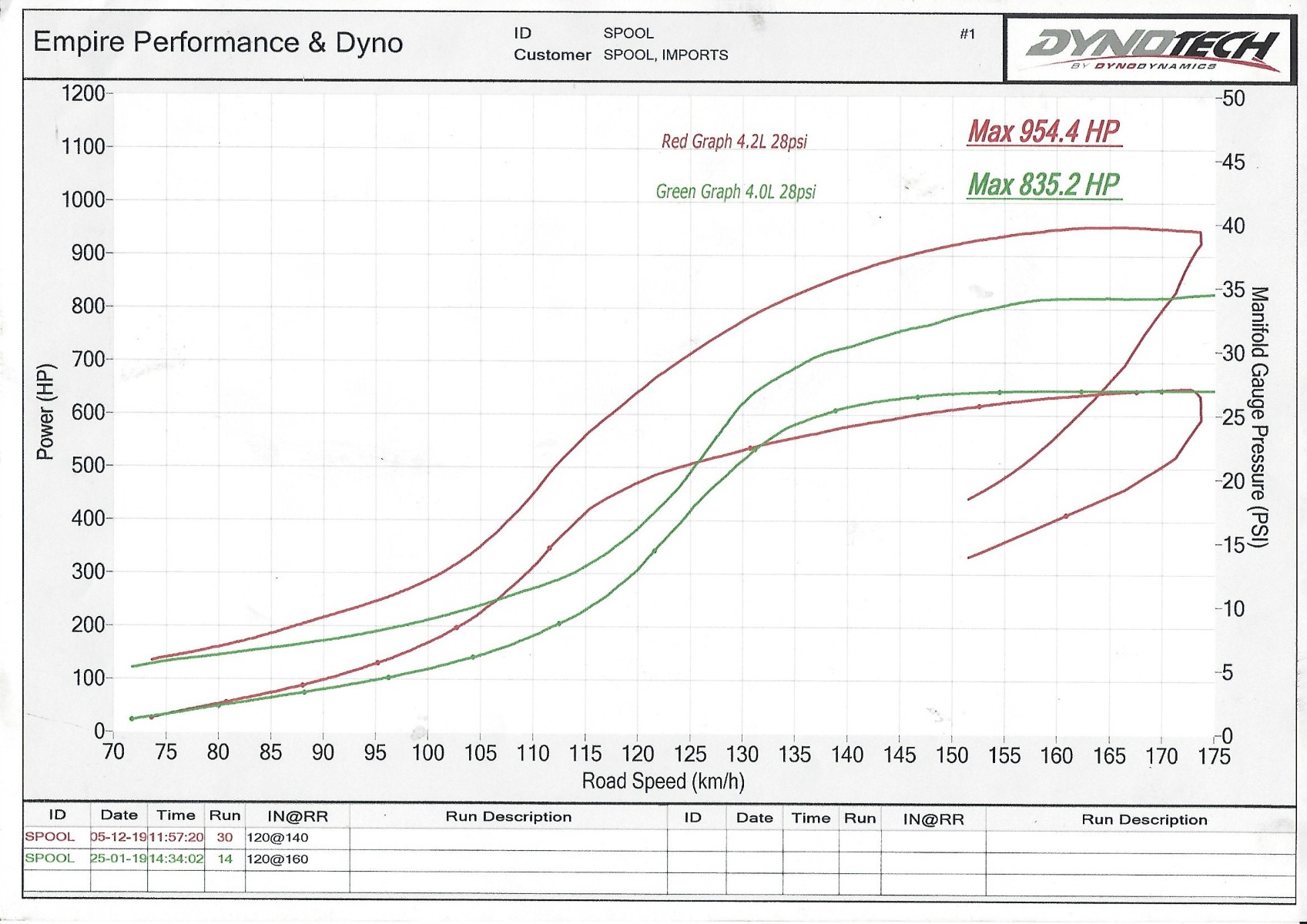 These results can be applied to your 400 rwhp 4.0 litre or your 1500 rwhp 4.0 litre engine. Not everyone needs a Stroker Barra, because the 4.0L does the job just fine. But wow what a great result from the 4.2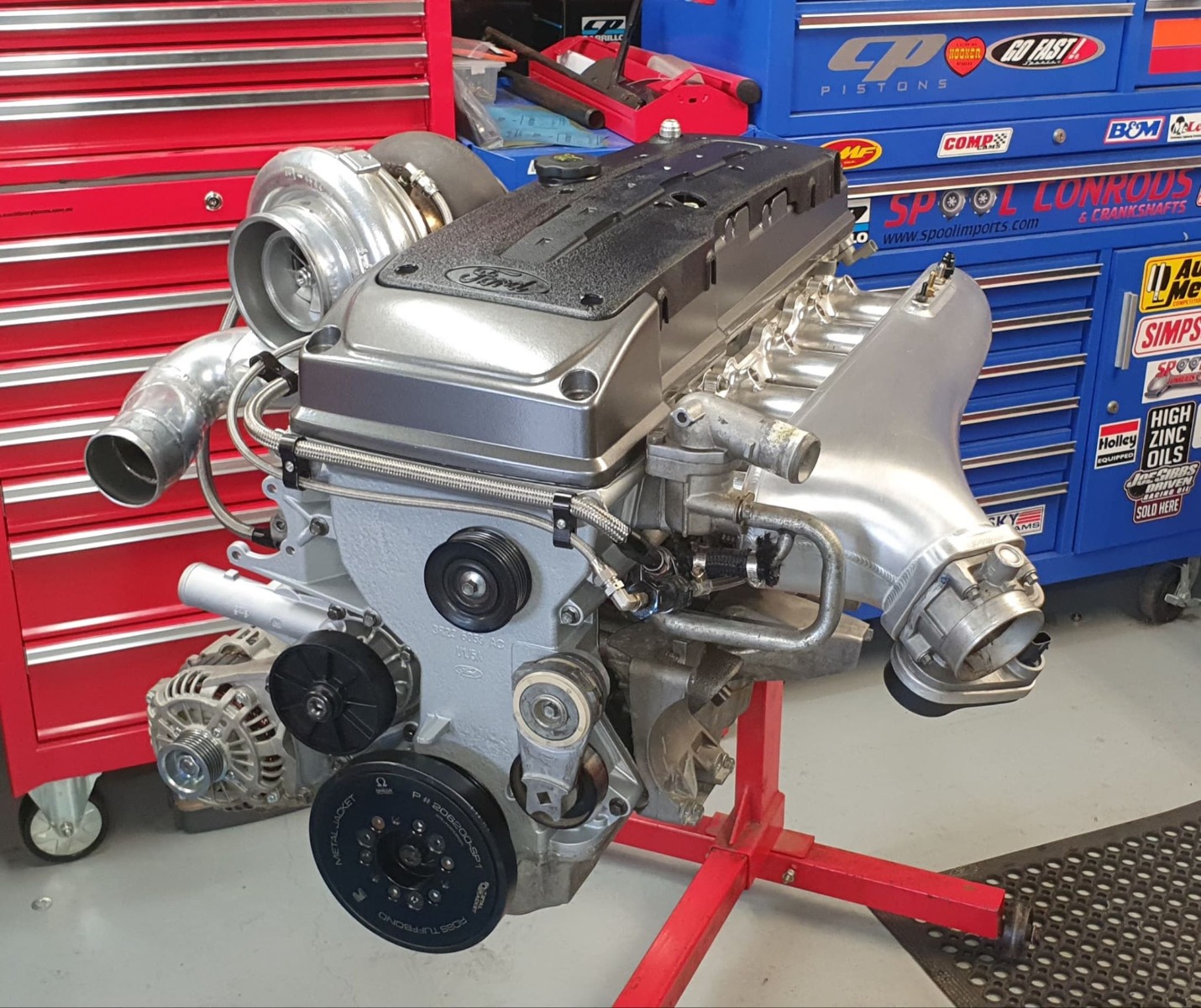 The 4.2L consists of a Spool 103mm stroke Forged Billet Crank, Drag Pro I Beam Rods (156mm c/c) and Custom CP Pistons with 0.200" / 9310 pins. 4.2L Stroker Kit
Big thanks to Luke from Empire Performance & Dyno (previously Phantom Performance ) for his tuning expertise, PLR Performance Engines Australia for their machining and assembly work (we use these guys for every engine we get built) and finally Corey Darke for all his Barra knowledge.
Watch out for Corey's existing 1800hp plus Barra powered Fox Body Mustang next year, there are some changes coming.